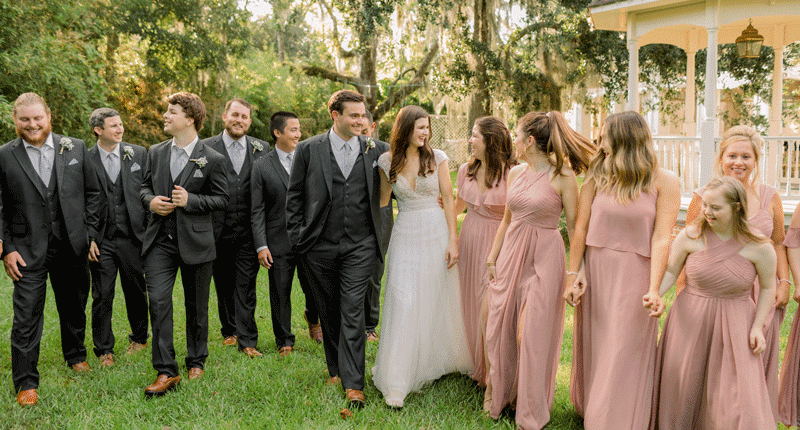 They say that the musicians always get the girl, and it couldn't have been truer for Nick Zimmerman when Leah Hale saw him play the drums one Sunday while she was visiting his church. Intrigued by the guy whose sticks seemed to create magic, the college sophomore asked her best friend to set her up with the drummer boy…and the rest, as they say, is…music. With a really great drum solo.
Two and a half years of dating later, their song had reached its hook; and Nick had the perfect words waiting. "Nick and I both live in Baton Rouge; and one Saturday when we were trying to figure out what to do, he came up with the idea to take a trip to New Orleans and go to City Park for the day and then to dinner afterwards," recalls Leah, who now works as a digital coordinator at Lamar Advertising. "These plans weren't out of the ordinary, so I didn't think much of it. When we got to the park, he walked me down a path that led to an open field where he had set up a display of a bunch of pictures of us throughout our time dating. The rest was a little fuzzy because I was so shocked and excited, but it was definitely a sweet surprise and something I'll remember forever." 
Naturally, the next part came with a ring, and their best friends were on hand—hiding in a bush—to take more pictures to add to their collection. Just over a year later, on July 18, 2020, there were even more memorable moments to capture of film…and more words to add to their love song.