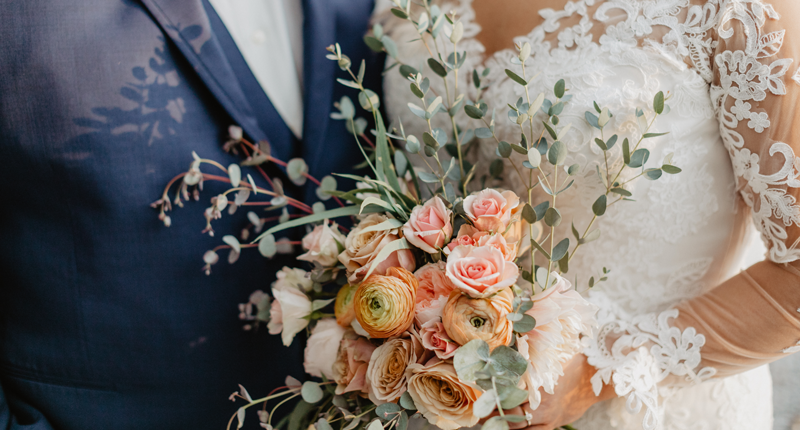 Weddings are famous for creating romance and inspiring coupledom, especially amongst the singles in attendance. A serendipitous meeting in the heady atmosphere of optimism that surrounds the occasion can turn simple flirting into a serious relationship; and when Emily Binder met Brandon Barger at their mutual friends' engagement party, love was definitely in the air. Talking turned to dating; and four years later, Brandon knew that he wanted to share his future with Emily.
"Brandon absolutely won my heart over when he proposed to me in the middle of the New Orleans Museum of Art, which is one of my favorite places in New Orleans," says Emily, an artist in her own right who also teaches Talented Art for the St. Tammany Parish school system. "It was a total surprise because I thought he was taking me there for my birthday!" Naturally, the proposal was answered with a "Yes!" and the couple was set on a course toward planning a wedding of their very own.
Just shy of 18 months later on February 22, 2020, Emily walked down the aisle at Our Lady of Lourdes Catholic Church wearing a stunning fit-and-flare lace dress with custom tailored vintage-inspired sleeves to meet her waiting groom. As friends and family watched, the couple exchanged their vows, promising to love one another forever—in good times and in bad. The timing of those vows couldn't have been more perfect. "It was literally weeks before the entire country shut down and went into quarantine for COVID-19," Emily recalls.
Continue Reading in the issue below: