WE Social | Susan Ovella, M.D.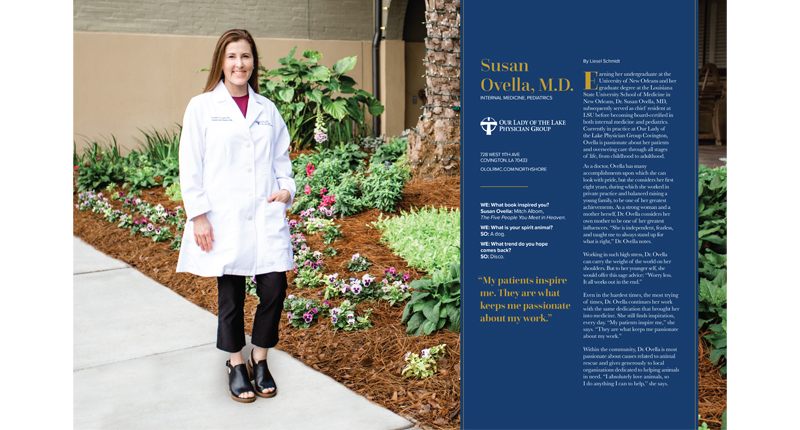 Earning her undergraduate at the University of New Orleans and her graduate degree at the Louisiana State University School of Medicine in New Orleans, Dr. Susan Ovella, MD, subsequently served as chief resident at LSU before becoming board-certified in both internal medicine and pediatrics. Currently in practice at Our Lady of the Lake Physician Group, Covington Internal Medicine and Pediatrics, Ovella is passionate about her patients and overseeing care through all stages of life, from childhood to adulthood.
As a doctor, Ovella has many accomplishments upon which she can look with pride, but she considers her first eight years, during which she worked in private practice and balanced raising a young family, to be one of her greatest achievements. As a strong woman and a mother herself, Ovella considers her own mother to be one of her greatest influencers. "She is independent, fearless, and taught me to always stand up for what is right," Ovella notes.
Working in such high stress, Ovella can carry the weight of the world on her shoulders. But to her younger self, she would offer this sage advice: "Worry less. It all works out in the end."
Even in the hardest times, the most trying of times, Ovella continues her work with the same dedication that brought her into medicine. She still finds inspiration, every day. "My patients inspire me," she says. "They are what keeps me passionate about my work."
See Also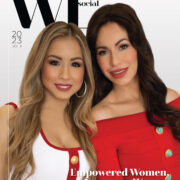 Within the community, Ovella is most passionate about causes related to animal rescue and gives generously to local organizations dedicated to helping animals in need. "I absolutely love animals, so I do anything I can to help," she says.