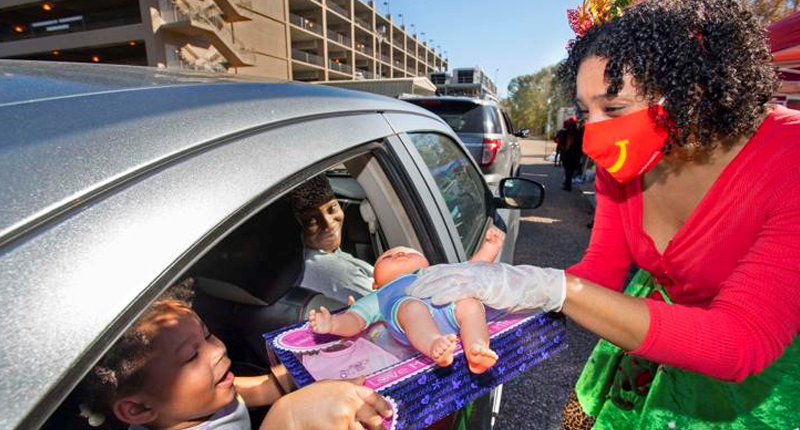 Kayla Bertucci
Kayla's love of journalism continues to grow as she meets…
Be Inspired To Help Others
Inspiration comes in many forms and fashions. A lot of times, inspiration is situational. You may experience highs and lows in your life that lead you to advocate for something you've never advocated for before. That's exactly what happened to Slidell native, Crystal Pichon, twelve and a half years ago in Baton Rouge when she met injury lawyer, Lexlee Overton. Together, they built the nonprofit child injury prevention program, The Safety Place.
Crystal says the statistics of child injury are alarming. Research shows unintentional injuries are the #1 cause of death for children. Ages 0-1 are unintentional suffocations, ages 1-4 are drownings, and ages 5-9 are motor vehicle crashes. Suicide recently became number 1 for ages 10-14, and 15- young adult age is also motor vehicle crashes.
"I cannot stress enough that being proactive rather than reactive is key," shares Crystal. "These statistics are part of the reason we see inflated prices in necessities such as medical and vehicle insurance. With proactive attention, education, services, resources, and support, we can significantly decrease these preventable injuries and deaths."
See Also

The Safety Place has a mission to lean in and provide injury prevention education, services, and resources to caregivers and parents using a unique and non-judgmental approach.
"No one can know everything. Why not lean on child safety experts to help keep the best things you've ever done (your kids) as safe as possible?" asks Crystal. "Not knowing the safest option does not make you less of a parent. It makes you human. And a professional pointing out a safer way to do something and offering assistance is not a judgment on your ability to parent. With me and my team, it's a pure and honest effort to help you protect your children and leave you feeling empowered."
Continue Reading in This Issue Below:
Kayla Bertucci
Kayla's love of journalism continues to grow as she meets the people who make New Orleans unique. Each one has a beautiful tale to unfold, and she is on the hunt to uncover the true heart of the Big Easy and all of South Louisiana.