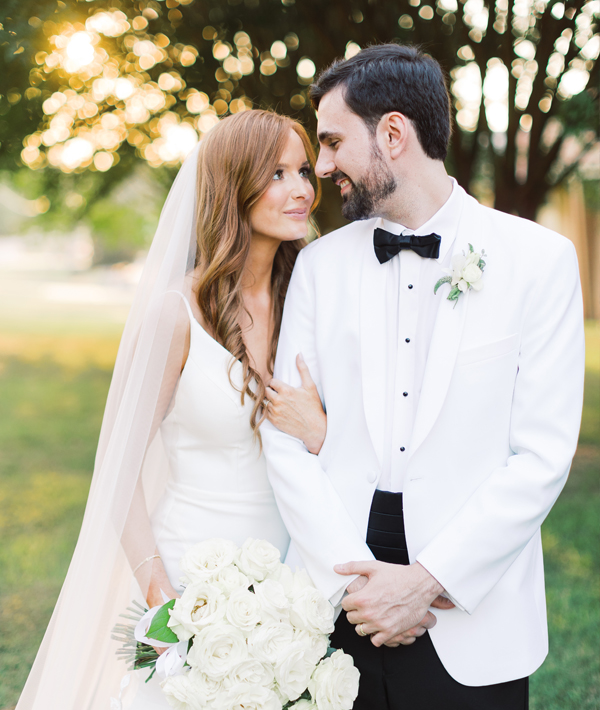 Save the Last Dance
-Liesel Schmidt
Some people still meet the old-fashioned way, without the help of apps or websites. That was the case for Madelyn Light and Austin Brannon, who were introduced during their senior year at Louisiana Tech by a mutual friend in 2017—no swipe rights or lefts, no match algorithms telling them they were a good fit or weren't. The next three years of dating only deepened the compatibility they already knew they had, and on October 24 of 2020, their match became a forever thing.
"We'd gone to my family farm in Shreveport that day, and Austin had tricked me into thinking there was a party out that way," says Madelyn, who works as a marketing manager at Northshore Dermatology, while Austin is an Occupational Hand Therapist at AVALA. "We drove to the farm, but what was really going on was that he was proposing! My brother and sister-in-law were hiding behind a barn taking photos of the whole thing. I said yes, of course. Afterwards, we went back to my parents' house, where a huge engagement party with our closest family and friends was waiting for us!"
See Also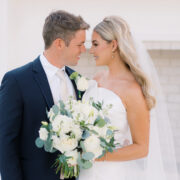 A year and a half later, on June 25, 2022, their closest family and friends waited again as Madelyn walked down the aisle at Trinity Heights Baptist Church, the same church where her parents were married 33 years before. Wearing an ivory satin sleeveless v-neck gown with spaghetti straps and a mermaid silhouette, she met Austin at the altar. "It was timeless and simple—exactly the look I was going for," says Madelyn, who found her dream dress at Town and Country Bridal in New Orleans.
Continue Reading Below in This Issue: