Impact and Give Back: Women Build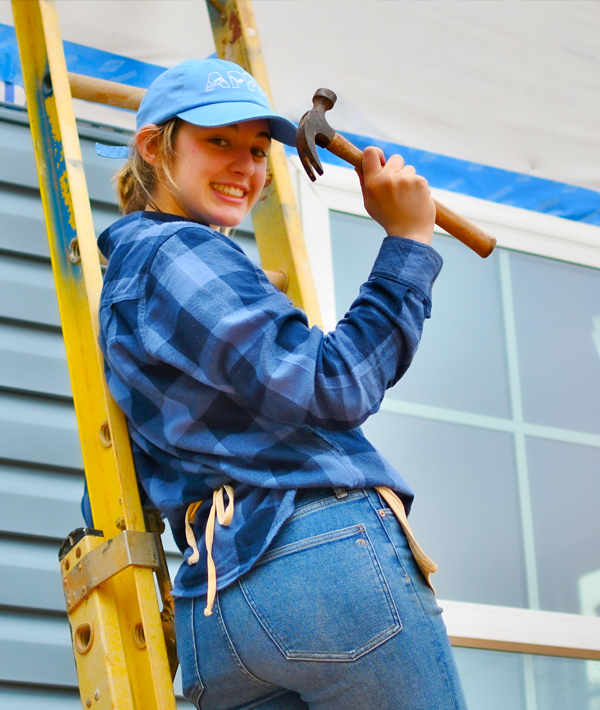 A Woman's Work
-Liesel Schmidt

Home equity.

It's a phrase that we're all familiar with, a dream and a goal that people live their entire lives working toward. All of us have a need to feel as though we've found a home of our own, a place that is ours and ours alone, somewhere that is safe and comforting even on the darkest of days.

Unfortunately, home comes at a cost, and that cost can sometimes be out of the realm of possibility when financial strain keeps every last dollar in its miserly grasp. In situations like these, hardworking families all over the country are often forced to give up their dreams of owning a home, living instead in rented houses or apartments where safety is questionable and conditions are far from ideal, never feeling as though they have a sanctuary and a place to build a better life and a better future.

In an effort to rebuild those dreams and offer people a true chance at owning a home, Habitat for Humanity was begun in 1976, pouring the foundations of its first houses in Georgia and sparking the hopes of people all over the country as it grew to become a nationwide organization. Theirs is a mission driven by heart, by hands, and by determination—and that home equity is earned through sweat equity, the volunteer work that goes into every square foot of the homes that are built each year for deserving families. As the high-pitched hum of ripsaws and the rhythm of hammers harmonize to play out the soundtrack to long days of labor, simple beams transform to become the framework of a future filled with new hope.

In 1991, the hands of a crew consisting entirely of women built the first HFH house in Charlotte, North Carolina, and those hands laid not only the foundation of a home, but the foundation of a movement. As the idea of "all-women" crews spread, the Women Build project became an official Habitat for Humanity Initiative in 1998. Four years later, in 2002, the construction of a home in Mandeville became HFH St. Tammany West's first Women Build project.
Continue Reading Below in This Issue: