"Do not be anxious about anything, but in every situation, by prayer and petition, with thanksgiving, present your requests to God. And the peace of God, which transcends all understanding, will guard your hearts and your minds in Christ Jesus."- Philippians 4:6-7
For Elise Angelette, those are words to take comfort in, to cling to, to find strength in. As a woman whose life is filled with the uncertainty and pain of cancer, those are words that have often given her peace in the midst of a time that could cause even the strongest faith to falter.
That strong faith is something that has made Elise a shining light in the world. It's also one of the very things that made her husband Jason fall in love with her when they met nearly two decades ago. Now 18 years into their marriage, they've been through trials that could leave a lesser relationship in tatters, finding support and strength in one another and in the solid faith that they share. They're on a battlefield they've been navigating for years, fighting a force that's unforgiving and formidable; yet they go on knowing that there is still purpose. "In all of this, Elise has always known that God has a bigger picture and that everything is going to be alright because He saved us to redeem us and call us home to heaven," Jason explains.
See Also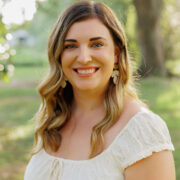 CONTINUE READING IN THE ISSUE BELOW: